Car Shaped Cakes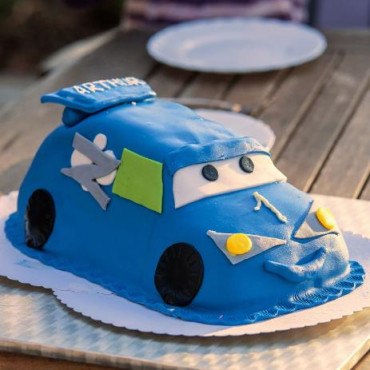 Product Details:Cake Flavour- TruffleType of Cake- FondantWeight- 1 KgShape- Designer (As per the image shown)Serves- 10-12 PeopleSize- 9 inches in DiameterPlease Note:The cake stand, cutlery & access..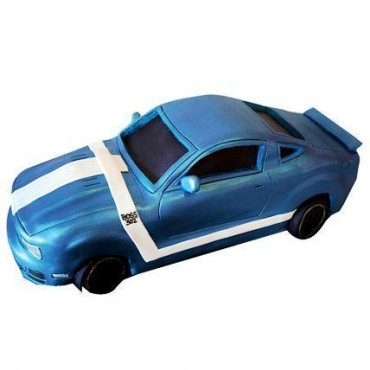 Product Details:Cake Flavour- VanillaType of Cake- FondantWeight- 2 KgShape- Designer (As per the image shown)Serves- 20-24 PeopleSize- 12 inches in DiameterPlease Note:The cake stand, cutlery & acces..
Showing 1 to 2 of 2 (1 Pages)
So you have a young boy at your house? Is his birthday coming soon? Don't you have any clue how to make it unique? Then don't worry, here we are for rescue. If you ask any of the boys across ages what one particular thing that amazes you the most is CARS, you can expect a typical answer from a majority of them. So obviously cars would be a unique gift for your boy. Just kidding, you can't expect a kindergarten kid to own a car. So what are other options? Now other things which most of the kids love to have are sweets and other sweet dishes. So now we got to things which interested young kids, cars and sweets. Here is where we can help you. What if you mark his birthday with a
Baby boy car cake design
?
Birthday cake for boys cars
As mentioned earlier, we can trace cars as one of the fascinating things boys desire so it would be a fantastic idea to serve a
car theme cake
for your young boy's birthday. Now, you would wonder about the exact design of the cake. Let me tell you that we at Gifts Valla have a wide variety of
car cake designs for birthdays
. You can choose a
car MMC shape cake, race car cake
which can be sweet, thrilling, and amazing to serve,
McQueen car cake
, and much more to choose from. If you are too keen on safety, then there is an excellent solution for it too. Every Gifts Valla is made with 100% hygienic material and ensures it suits your quality parameters. Also, if you prefer a vegan or vegetarian lifestyle, it's not an issue because we also have an exclusive range of
eggless cakes
.
Order car came to be designed for a baby boy online.
You are a parent or a guardian now, right? Do you remember ordering a
cake
when you were a kid? It was a hectic process then because you had first to decide what cake you wanted, what the quantity should be, the baker makes your desired design or flavor or not, etc. But now things have changed. Technology has made it simpler to choose what theme you want, what color you want, which flavor you prefer. The best part about Gifts Valla is that we accept orders online, which means you don't even need to step out of your house at this critical time. Just take your phone or laptop and get connected to place your orders; it's that simple. Well, I can see your mouth watering already, but hold up, there is still time for your baby boy's birthday, and you also need to consider other preparations. So Gifts Valla is an ideal choice for ordering your cake; what are you waiting for? Choose your preferences now. Also, if you want to gift the
baby boy car cake design
to someone far from your place, you can fill in the desired address, and we will make sure it is delivered to the doorstep.